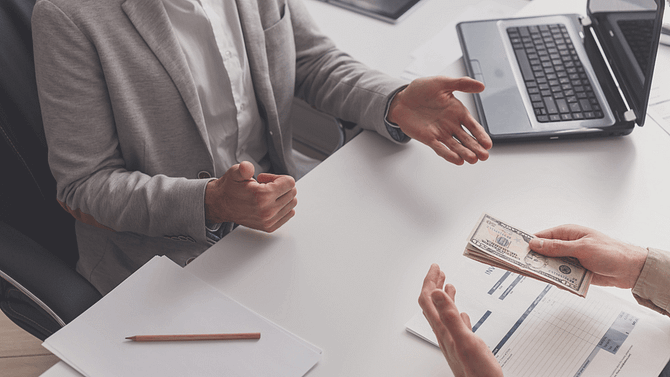 There are hundreds of different ways you can build a relationship with your audience.
Facebook groups.
Personal Facebook pages.
YouTube channel.
Instagram.
Email.
Snail Mail Newsletters.
Blogs.
Paid advertising.
Joint ventures.
Affiliate marketing.
Podcasts.
Virtual Meetups.
And dozens of others.
You'll often see people advocating for one best way to do it and completely miss the bigger picture (and the real reason for success).
Typically these people will be trying to share a strategy, secret, or some unique system with you that will magically grow your business.
The point that 99% of them miss is that it's not about the tool, tactic, or channel you use…
99% of your success is based on building a relationship and trust with your audience.
The way you build that is totally up to you and honestly should be a mix of what best suits your preference and what your audience will consume.
If you absolutely hate being on video, that's fine, don't do video. The fact you hate it will likely mean you stop showing up for your audience (the worst thing you can do), or you won't be fun to watch.
Instead, write. If you like long-form content, then start a blog and connect there. If you're better at having conversations with people, then social media is the place for you.
They all work and all work for different people. Some people would prefer to read a blog post over watching a video—others who would rather watch a video over reading.
There are plenty of people out there, and you only need to convert a small handful of them into customers.
In fact, all you really need is 1,000 true fans.
All you need to do is get 1,000 people to pay you $1,000 every year, and you have a $1 million business.
1,000 people isn't a lot. That's 0.00000304692% of the US population.
The better the relationship you build, the fewer people you'll need to reach to find those 1,000 true fans.
Don't focus so much on the tactics, but on building relationships, so people trust you enough to become a customer.
We do this by helping and serving.
In an effort to find a new way to help and serve you, I'm going to start sending out a free email newsletter.
It'll be a blend of ideas I'm thinking about, great content I've found that I think you would enjoy, and other things I think would be helpful on your entrepreneurial journey.
It will be called the Pulse Check Newsletter and I'll email it out to my list every Friday and post it to the blog the following week.
If you'd like to sign up for the newsletter you can do so here.