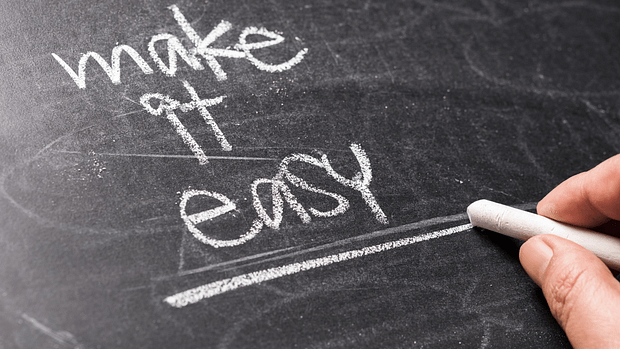 Last week we started our final series of the year on goals. Specifically, making sure you're choosing the right goals.
Today we're going to dive into how to make them happen, and it's probably not the usual advice you get, so stick around.
The big one we always hear about is SMART goals. That seems to be the gold standard, but the truth is that it doesn't work. Don't get me wrong, it's a good start on getting more clear about a goal…
But what about the actual doing part? They completely lack any implementation step, and now you're left with a goal that you haven't integrated into your life yet.
Integrated is a good word because that's how you have to look at your goals. They have to be part of your life, not something in the future you're trying to achieve. What you need to do is make your goal a daily part of your life.
You do this by creating habits that align with your goals.
So instead of just saying you're going to lose 30 lbs of fat in 6 months (a SMART goal), you go a step further. You now look at the behaviors necessary to lose 30 lbs. Maybe that means you switch soda with water or sparkling water. Perhaps that means every morning you go for a 60-minute walk before eating breakfast.
If your goal is to start an online business, maybe you trade an hour of Netflix for an hour of studying business or researching your idea.
This is why it's essential to understand your motivations for your goals and choose a goal that aligns with the life you want to lead. To achieve your goals, you have to become that person long before you've reached the goal.
For example, if you pick a goal to run a 5k, but you hate running and are simply doing it because you think it will help you get in better shape, it won't. The reality is you'll still hate running and eventually quit because you don't want to become a runner. But instead, if you went deeper and discovered the underlying motivation is being in better shape, you could choose to bike, lift weights, or do yoga. All are different activities that will help improve your fitness that doesn't involve running and will be much easier to stick to.
The trick with habits is that you need a triggering event, so you'll do that habit. For example, immediately after you take your morning vitamins, go for a walk. If you need to leave a note to remind yourself in the beginning, that's fine. Pretty soon, your brain will start linking going taking your vitamins with going for a walk.
If you have any activities or habits that take you further from your goal, make sure you replace them with a good habit. Simply trying to stop a bad habit doesn't work. Your brain doesn't like it. You need to use the same linking trick otherwise, your brain will jump back to the old habit.
That means if you're stressed at the end of the day and your normal go-to is chocolate when you notice that craving grab a piece of fruit or some carrots instead (also get rid of the chocolate). It'll be difficult at first, but pretty soon, your brain will link the relief you used to get from chocolate to that healthier option.
Start thinking about what daily actions will help you achieve your goals for 2021 and figure out ways you can start implementing them.
See you next week,
Jason Duprat
P.S. If one of your goals is to start an online business, make sure you join the Healthcare Entrepreneur Academy Facebook group. I'll be starting another special beta group for my Course Creator Academy the first week in January.
One of my students just launched her beta course and made her first $13,000, and we have several more almost ready to launch their offer.