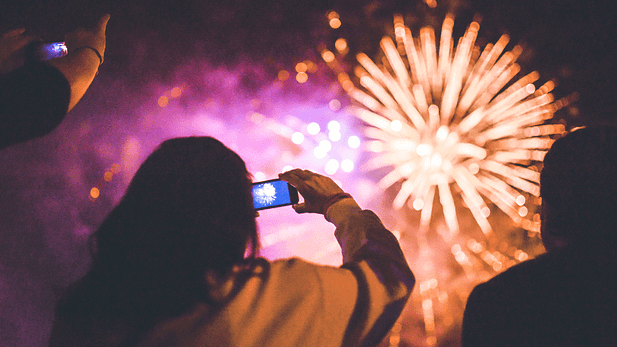 The new year is here. 2020 was something for the record books, but now it's time to move forward.
I know there's still a lot going on with the pandemic and recovering from that, but we've also had the time to acclimate to a new "normal."
The truth is that no matter what happens, life goes on, and we have to keep adapting and moving forward if we have any hope to create the life that we want.
I think 2020 has made us all a little more resilient and instilled in us the belief that we can get through challenging times. This new-found resilience will serve you well if you remember it in your next endeavor.
The other thing we saw with 2020 is that if you're completely reliant on someone else for your income, you're in a bad place. I know healthcare is supposed to be a pretty secure field, but we are not immune to massive layoffs as we saw at the beginning of the pandemic. And then swinging to the other end, being massively overworked if you are on the front-lines.
Neither situation is ideal and something you should protect yourself against.
There are a dozen and a half different ways to do it, from living below your means and having a massive savings to diversifying your income.
I've enjoyed adding additional revenue streams to my life, which has allowed me to live a very comfortable life that's still below my means.
This has only been possible because I decided to take my career into my own hands and become a business owner. First, with my own clinic and then selling my expertise online.
I won't lie, it hasn't always been easy, but it's absolutely been worth it. The problems I've faced are problems I've enjoyed solving. The roadblocks and setbacks turned into opportunities for growth. Looking back, I've loved every minute of it.
I'm heading into the new year with new goals, new opportunities for growth, and new problems I'm excited to solve.
What about you?
I hope you've set some goals and are ready to achieve them.
If one of your goals is to create a new online revenue stream you can get on the waiting list for my new Course Creator Academy and we'll notify you when we launch it to the public.