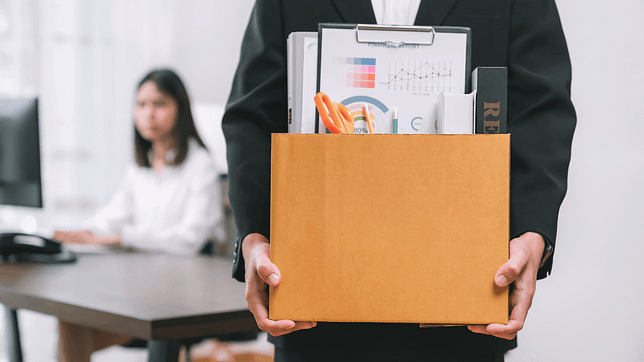 Seriously, if you want to become an entrepreneur and start your own business, don't quit your day job. I know that sounds counterintuitive but hear me out.
I know it sounds sexy to say that you walked into your boss's office and quit and then started your own company because you had no other choice. And I'm sure you've heard of people doing that and becoming successful.
This is what we call survivorship bias – you only hear about success stories.
What you don't hear about is all of the people who failed because it was too stressful, or their business took longer to get going, or they hit a rough patch or one of a thousand other things that will likely go wrong.
Starting a business is difficult; don't make it harder on yourself.
When I started my first clinic, I kept my hospital job and grew my clinic on the side. I made sure I was getting a steady stream of patients and building up a nice savings account for any unforeseen hard times.
I carried this philosophy over to my online education business as well. I have a nice bit of savings tucked away for bad times.
I was having a conversation with one of my employees at the beginning of the pandemic and felt good because I could tell them that if we didn't make a single sale for nine months, we still had enough money to pay their salary.
That's a great place to operate from, and it's all because I take the unsexy approach to business.
I don't have a great story about how I just decided out of the blue to leave my job and started a business the next day. I put in the time and work, figuring out what I wanted to do. I started my business and made sure it was stable, and then I quit my full-time anesthesia job.
Yes, it was hard. Yes, I had to make some sacrifices. Yes, I had some long days. But it was 100% worth it for the safety and security I have today.
There's not going to be a perfect time to start. The stars won't align, and you aren't going to magically have free time in your schedule. You need to make it.
….And you just need to start.
I promise it'll be worth it.