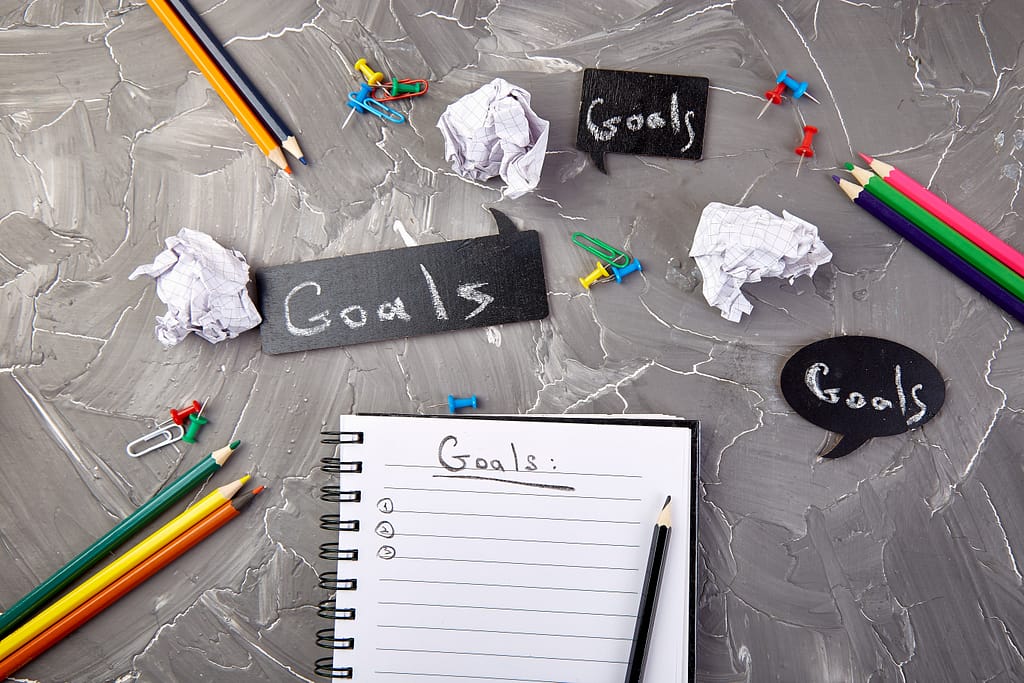 Hey Healthcare Boss,
If you don't already have your goals for 2022 laid out, you better start working on that soon.
Goal setting is one of the biggest factors in success, but it's also often left out. And I'm guilty of this too.
The most apparent issue with not having goals is that you can't measure if you achieved everything you wanted.
The subtler but more important reason for having goals is to help with your decision-making.
Without goals, you're just making decisions on a whim, and that's not good for anybody.
Especially if your goal is to improve yourself somehow (like opening your own clinic), you need to be very deliberate with your decisions.
Otherwise, you'll end up spinning your wheels and not getting anywhere. And you'll be sitting here at the end of 2022, in the same place you are now. Is that what you want?
Probably not.
You also have something to base your decisions on when you have goals. If your goal is to open a clinic by the end of 2022, it'll be easier to say no to Netflix binges or go out for drinks and watch the game after work.
It also means you won't have to rush. How often have you gotten a great idea or decided to do something and then dove in without any plan? It can be fun at first, but the excitement quickly turns into overwhelm because you don't know what you're doing or where you want to end up.
That overwhelm turns into disinterest, and eventually, you give up on your idea or dream.
But if you have a plan, it's a lot easier to stay interested and motivated because you can see the end goal. You know what you're working for, and you have a plan to get there.
Now you don't feel like you have to do everything at once and keep rushing the project. You know what you have to get done this week, and next, and the week after that.
You can see how each month gets you a step closer to your goal, and if you follow the plan, you'll get there.
But it all starts with the first step: setting your goal.
Now, if you want yourself to be successful and reach your goal of opening a clinic by 2022, it's crucial you set SMART goals.
SMART stands for Specific, Measurable, Action-Oriented, Realistic, and Timely.
Your goals need to make sense with your current schedule. When I set the goal of opening a clinic, I only had 8-10 hours a week to devote to it. Since I knew I had that time constraint, I could plan my weeks accordingly and didn't get overwhelmed.
The biggest reason for my success is because I had that plan in place, so I knew, week by week, what I needed to do and that I was on track. It also helped me avoid overwhelm and getting off track when life tried to get in the way.
Get your plan together for 2022 so when the new year comes, you can hit the ground running.
Cheers,
Jason Duprat, MBA, MSA, APRN, CRNA