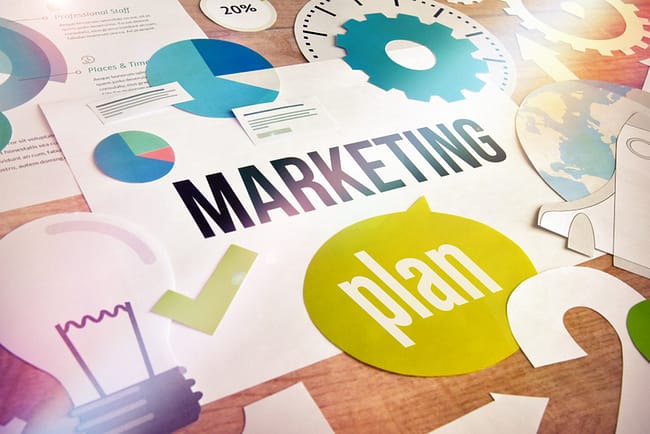 Healthcare Boss,
We're thrilled to announce we've just added two new marketing lessons to the Business Accelerator versions of both courses.
You'll now see "Search Engine Optimization" and "Paid Search Advertising" under the Maintain and Grow Your Clinic section, if you're an active student in our Business Accelerators.
Let's dive into the importance of each lesson for your clinic. And if you're still in the process of opening, pay attention because this can give you a significant boost before your doors even open.
Search Engine Optimization
Search Engine Optimization (commonly referred to as SEO) is the hidden gem of marketing. Over 75% of search engine clicks go to those websites that show up in the top 3 positions.
This is where you need to be and good SEO will get you there, but far too many businesses don't pay attention to SEO because it doesn't provide an immediate return on their investment. Meaning that it will likely be 3-6 months before you start to see new patients from your efforts.
Good SEO is a foundational pillar for any business for a few reasons.
First, it can't be taken away from you. Unlike social media platforms which can shut your account down anytime, they want, for no reason (it happens often). On the other hand, your website lives independently and outside the control of big tech.
(Yes, there are exceptions, but it's so sparse we don't need to dive into that here.)
SEO is all about making it easier for people to find, navigate, consume the information on your website, and eventually do business with you.
The finding part is the key here, and I'll sum it up with one question. When was the last time you went to page 2 of the search engine results? Less than 10% of people even try to see page 2, so you won't get found if your website isn't on the first page.
The best part is that SEO multiplies all of your other marketing efforts. Having an SEO-optimized website means you have all the components that make users want to stay on your site and learn more about you so they can decide to do business with you.
Having these core components means that anytime you do a paid marketing campaign, you'll have more clicks and more people staying on your site because you'll be sending them to pages they want to read.
I cannot overstress how important good SEO is. It was a massive driver for success with my clinic. What's great is that once you've put in the effort upfront, SEO is fairly simple to maintain and only gets better with time. We get more visitors and sales from our SEO now than we did two years ago, despite putting in less work now.
If your clinic isn't open yet, now is the time to start with SEO so you can have patients finding you and booking appointments before you even open your doors.

Paid Search Advertising
Paid Search Advertising is kind of like SEO flipped. Instead of taking a long time for it to work, you'll know almost instantly because you pay to have your message shown to your audience. The problem is if you get it wrong, you can be spending a lot of money without seeing results.
Finding the right audience is the key here. When using Paid Search Advertising, you're bidding on key search terms you think your prospects are typing into Google (still the dominant search engine by a huge margin), and Google shows your message to those who type in those terms.
Sounds simple right? Creating and running a paid search campaign is incredibly simple, even if you have no tech skills at all. The tricky part is knowing which search terms to choose and what message to show those avid searchers.

But if you find the right keywords that only your ideal patients are searching for and put the right message in front of them, paid search advertising can fill your calendar in a matter of weeks, instead of waiting months like with SEO.
Search Engine Optimization and Paid Search Advertising both work but in different ways. The question isn't which one you should use but when to use each of them for maximum return on your time and investment.
Our marketing instructor, Brittany, has done an outstanding job of distilling this information down to the essential pieces so any clinic owner can understand and utilize these powerful marketing strategies in their clinics right away.
Even if you don't know the first thing about websites or Google Ads, she walks you through the entire process, from researching the best search terms (keywords) to setting up campaigns and improving your website's SEO.
Better yet, she's even hosting weekly marketing Q&A calls for our students to help connect the dots and make sure their efforts and dollars are creating new patients and a positive return on their investments.
If you're a business accelerator student, you'll see these lessons the next time you log into the course. Check them out over the weekend and start implementing what she teaches.
If you aren't a current student and have been wondering how you'll keep your clinic full and growing, then you'll want to enroll and check these lessons out.
Enroll in IV Therapy Academy Business Accelerator
Enroll in Ketamine Academy Business Accelerator
Cheers,
Jason Duprat, MBA, MSA, CRNA, APRN