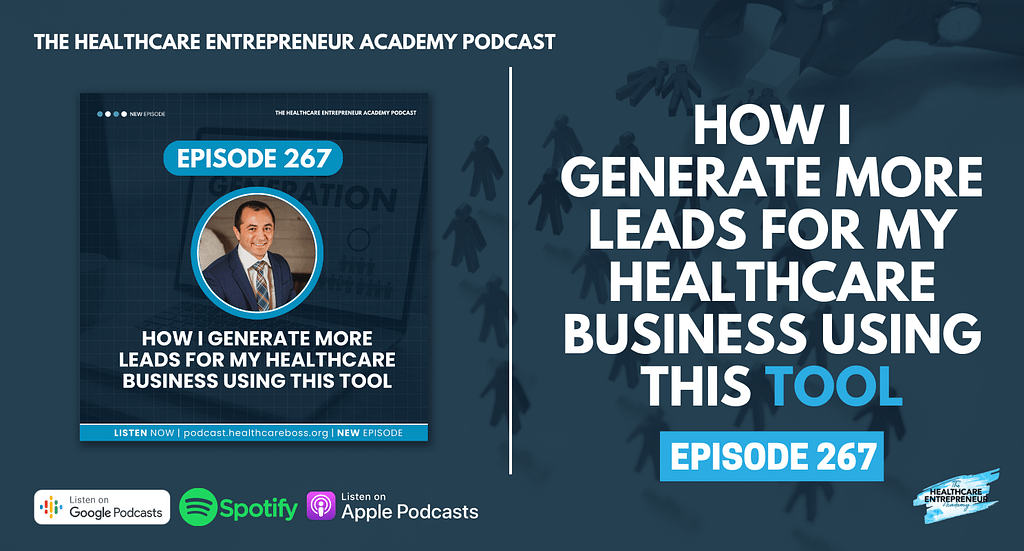 SEO remains a top tool for growing your business,
But what's one of the top SEO tools?
Jason A. Duprat, Entrepreneur, Healthcare Practitioner, and Host of the Healthcare Entrepreneur Academy podcast, shares a valuable tool for streamlining acquiring backlinks to grow your business. If you want to maximize your brand presence through SEO but are unsure where to start, tune into this episode.
Check out this episode on Spotify!
EPISODE HIGHLIGHTS
Websites like Yext create accounts using your business information and help your business appear on a variety of directories, some industry-specific, to gain more leads.
Using this method, the Ketamine Academy was shared on 79 different websites.
You can input your biographies, top-selling products, phone numbers, business hours, email addresses, and probably the most potent, website addresses.
Onsite SEO consists of header tags, image tags, title tags, good website load speeds for mobile devices, optimal file sizes, etc.
Offsite SEO consists of backlinks – when another reputable site with high domain ranking links back to your site.
The more links you have, the substantially higher probability of someone finding you when searching for a service you offer.
In a future episode, Jason will dive deeper into Yext and the results of using this method.
JOIN OUR GIVEAWAY!
Get a chance to win a FREE 30-DAY VIP access to Jason Duprat via Voxer! To join the podcast giveaway, follow these 3 easy steps:
*Step 1: Leave a review for The Healthcare Entrepreneur Academy Podcast on https://lovethepodcast.com/hea
*Step 2: Take a screenshot of your review/rating.
*Step 3: Submit the screenshot through this form: https://bit.ly/HEAGIVEAWAY.
…and you're done! The lucky winner will be selected at random and announced through the Healthcare Entrepreneur Academy Facebook group and the newsletter!
3 KEY POINTS
Tools like Yext help your business appear in multiple directories.
The more backlinks you have, the better chances of clients finding your site.
Google gives you more credit whenever your backlinks are on high-ranking sites.
TWEETABLE QUOTE
"The more backlinks you have, the higher your odds of getting found in a sea of 500 links." – Jason A. Duprat
CONNECT WITH JASON DUPRAT
LinkedIn | Facebook | Instagram | Youtube
Email: support@jasonduprat.com
RESOURCES
Want to become an IV Nutritional Therapy provider? JOIN our FREE masterclass: https://www.ivtherapyacademy.com/podcast
Have a healthcare business question? Want to request a podcast topic? Text me at 407-972-0084 and I'll add you to my contacts. Occasionally, I'll share important announcements and answer your questions as well. I'm excited to connect with you!
Do you enjoy our podcast? Leave a rating and review: https://lovethepodcast.com/hea
Don't want to miss an episode? Subscribe and follow: https://followthepodcast.com/hea
#HealthcareEntrepreneurAcademy #healthcare #HealthcareBoss #entrepreneur #entrepreneurship #podcast #businessgrowth #teamgrowth #digitalbusiness