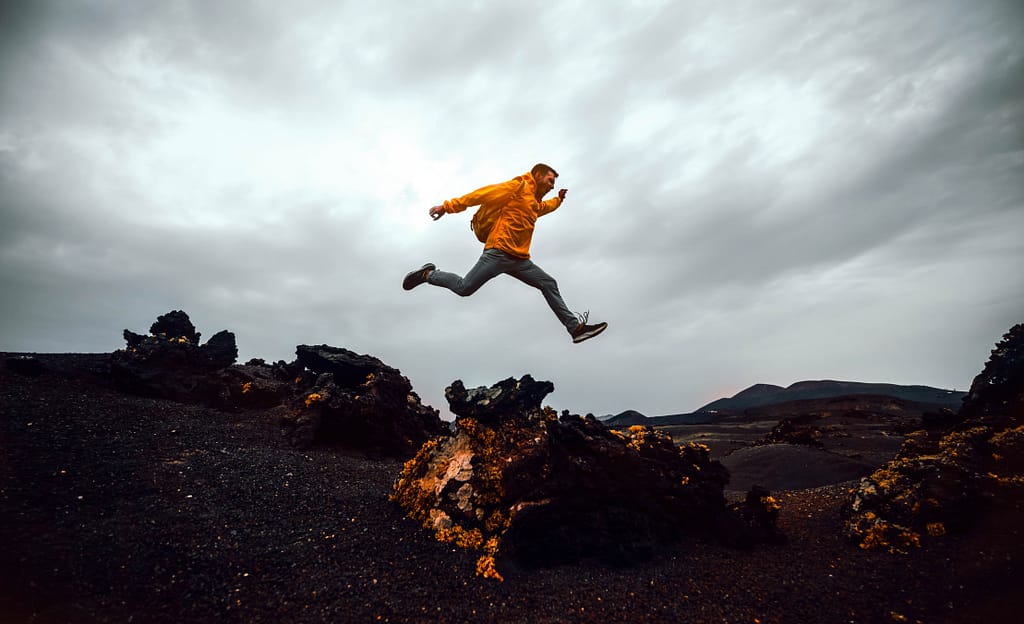 Hey Healthcare Boss,
Do you like challenging yourself? I'm guessing the answer is yes. No one gets into the healthcare field because they think it will be easy.
You've got to be a person that loves challenges if you want to make it in healthcare. School is grueling. The work is arduous. And balancing the rest of your life gets complicated.
Saying that makes it a wonder why anyone would become a healthcare professional, but we all know it's because of that calling to serve the greater good.
We know the challenge is worth it because of the lives we get to change and the people we impact.
But it's becoming harder and harder to make that impact. In my last few years of nursing, I was spending more time behind a computer screen filling in charts than actually helping patients.
And when we do see patients, we get 15 minutes, just enough time to ask enough questions to prescribe their next pill but never able to get to the root of the problem.
Then we rush to the next patient and do it all over again as fast as possible in the name of being more productive (read: more profits at the top).
I tried to push through and be a good employee. I sacrificed my personal life by staying late and coming in on my days off.
I drank the kool-aid and believed that working hard would mean promotions and a better life for my family and me. I believed the promise that if I kept going, it would happen, eventually.
The reality…
I was getting more stressed and more overwhelmed.
I was too tired to do the things I loved.
I barely saw my wife, and our relationship started to suffer.
My health was getting worse. I was starting to become depressed.
And finally, I ended up in the ER as a patient.
Don't let your life get to that point before you make a change. Looking back at all the signs leading up to that night, it's pretty obvious I should have made a change long before that.
Don't make the same mistakes I did.
How?
Take your life into your own hands and create the life you want by becoming a Healthcare Boss. Become someone that serves their patients in a way that matters so much they're excited to pay you cash for your services.
It's time to take back control of your life, your income, and your freedom by opening your own Cash-Based Practice.
And I'm going to help you do that in five days.
On December 13th, we'll be starting our 5-Day Cash Practice Challenge, where I'll help you create a roadmap to successfully opening your cash-based clinic.
Here's what we'll be covering in those five days.
Day 1 – Cash Is King, And It Isn't A Dirty Word
I'll show you why opening a cash-based clinic is the only option to start your own clinic quickly.
Day 2 – Crush It With A Specialized Clinic
We'll cover what makes services people are excited to pay cash for (at the time of service) and how to know which ones will work in your city.
Day 3 – Rules & Regulations Simplified
We all know that healthcare is full of regulations. We'll show you how to navigate those and make sure you structure your clinic in the right way for your state.
Day 4 – You Don't Have To Quit Your Day Job
We'll show you the counterintuitive approach to opening your clinic while still working and how that will set you up for long-term success while minimizing stress.
Day 5 – Starting A Cash Clinic Costs Less Than You Think
We'll show you how to start your clinic as lean as possible so you can get to profitability quickly.
Each day in this challenge represents the five biggest roadblocks we've found most clinic owners face that stop them from finally taking the leap from overworked employee to becoming their own Healthcare Boss.
At the end of these five days, you'll be clear on precisely what steps you need to take to make your dream clinic a reality.
We'll be going live each day at 1900 EST for the training. There will be replays if you miss a day but joining live will give you a much better experience.
And this challenge is all about taking action, so we'll give you things to do each day to help you develop that roadmap to successfully opening your clinic.
If you like a good challenge and you're ready to start making your dream clinic a reality, then don't miss the challenge beginning on December 13th.
Click here to get all of the details and enroll.
***This was originally sent as an email newsletter. Depending on when you're reading this we may not be offering another challenge. Feel free to join our email list and we'll notify you when the next challenge starts.
Cheers,
Jason Duprat, MBA, MSA, APRN, CRNA