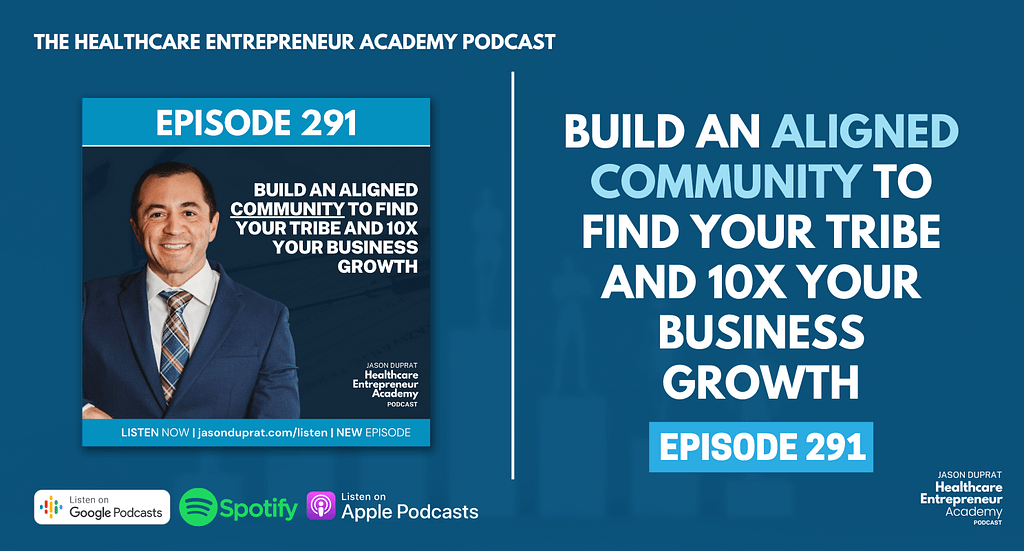 "The job isn't to catch up to the status quo; the job is to invent the status quo."
– Seth Godin
Jason A. Duprat, Entrepreneur, Healthcare Practitioner, and Host of the Healthcare Entrepreneur Academy podcast, talks about creating tribes, communities, and movements to help your business thrive. In this episode, Jason shares some of his takeaways from Seth Godin's book entitled "Tribes," and encourages us to challenge the status quo and become the leaders we were born to be. Tune in until the end of the episode to hear more about our ongoing giveaway!
3 KEY POINTS:
1. Challenge the status quo.
2. Gather people with the same ideals of challenging the status quo.
3. Give them the tools they need.
EPISODE HIGHLIGHTS:
ENTER TO WIN A PELOTON BIKE, A MACBOOK PRO, A SURFACE PRO 8
TWEETABLE QUOTES:
"As an entrepreneur, do what makes you happy and fulfilled. I don't feel like anybody should go through life feeling burnt out, depressed, and unmotivated." – Jason A. Duprat

Tweet
"As a leader, you have to treat people fairly, treat people well, give them the tools that they need, and foster other leaders as well." – Jason A. Duprat

Tweet
CONNECT WITH JASON DUPRAT
LinkedIn | Facebook | Instagram | Youtube
Email: support@jasonduprat.com
Join our Facebook group: https://jasonduprat.com/group
RESOURCES
RELATED EPISODES:
#HealthcareEntrepreneurAcademy #healthcare #HealthcareBoss #entrepreneur #entrepreneurship #podcast #businessgrowth #teamgrowth #digitalbusiness